BayoTech is accelerating the hydrogen revolution by making low-carbon and carbon-negative hydrogen widely accessible.
BayoTech is disrupting the established centralized hydrogen supply chain with a new, highly efficient model of local hydrogen production hubs. Producing on a small scale with our unique technology, BayoTech is making reliable, cost-effective, low-carbon hydrogen accessible today. With our complete portfolio of hydrogen production, transport and storage solutions, customers rely on BayoTech to support their transition to hydrogen.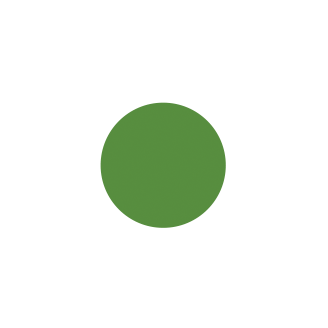 BayoTech's innovative technology came originally out of Sandia National Laboratories in New Mexico. Building upon our exclusive license for the core design, BayoTech has continued to innovate steam methane reforming technology and create new intellectual property, filing four additional patents in 2020.
In 2021, BayoTech acquired IGX Group, an established leader in the design and manufacture of high-pressure, cylinder-based hydrogen storage and delivery equipment. With this acquisition, BayoTech becomes a full-service hydrogen supplier, offering localized production, transport, storage and fueling solutions.
IIn 2022, BayoTech's quality management system for the fabrication of the hydrogen generation systems received ISO 9001:2015 certification. The company also broke ground on its first BayoGaaS™ Hydrogen Hub, located in Wentzville, Missouri. The site will produce 350 tons per year of low-cost, low-carbon hydrogen for local users.
By 2023, BayoTech had delivered over 700 high-pressure transport and storage systems to the world's leading manufacturers and distributors of industrial gases.
Our value proposition has three key elements that make hydrogen easy: accessibility, scalability and sustainability. BayoTech is a full-service hydrogen supplier, offering localized production, transport, storage and fueling solutions to decarbonize our customers' businesses.
At BayoTech, our priority is making hydrogen easily accessible where it's needed. Our hydrogen hub model aims to produce affordable, clean hydrogen for local customers where they are, including underserved and rural areas, reducing travel distances and ensuring a reliable fuel supply.
BayoTech offers flexible hydrogen supply and infrastructure solutions designed to grow with your demand. Whether you're fueling a single fuel cell system or a fleet of 100, count on BayoTech for hydrogen solutions that are right-sized for your business.
BayoTech's hydrogen production & distribution processes result in some of the lowest-carbon hydrogen available. And when paired with RNG or carbon capture, it's fully renewable green hydrogen. Count on BayoTech's low-carbon and carbon-negative hydrogen solutions to fuel your sustainability goals.
To fulfill our mission, we have assembled a diverse team with a shared goal: Making Hydrogen Easy™
Do you want to be part of the hydrogen revolution?