High-Pressure Hydrogen Transport & Storage Equipment
JOIN THE HYDROGEN REVOLUTION
BayoTech's high-pressure, Type III cylinder-based solutions enable more compressed hydrogen to be stored and transported in a smaller footprint than any other technology. BayoTech's bulk hydrogen transport trailers hold up to three times more than steel tube trailers.

Higher payloads per trailer mean more sites can be refueled per trip lowering transportation costs, maximizing driver productivity and lowering emissions.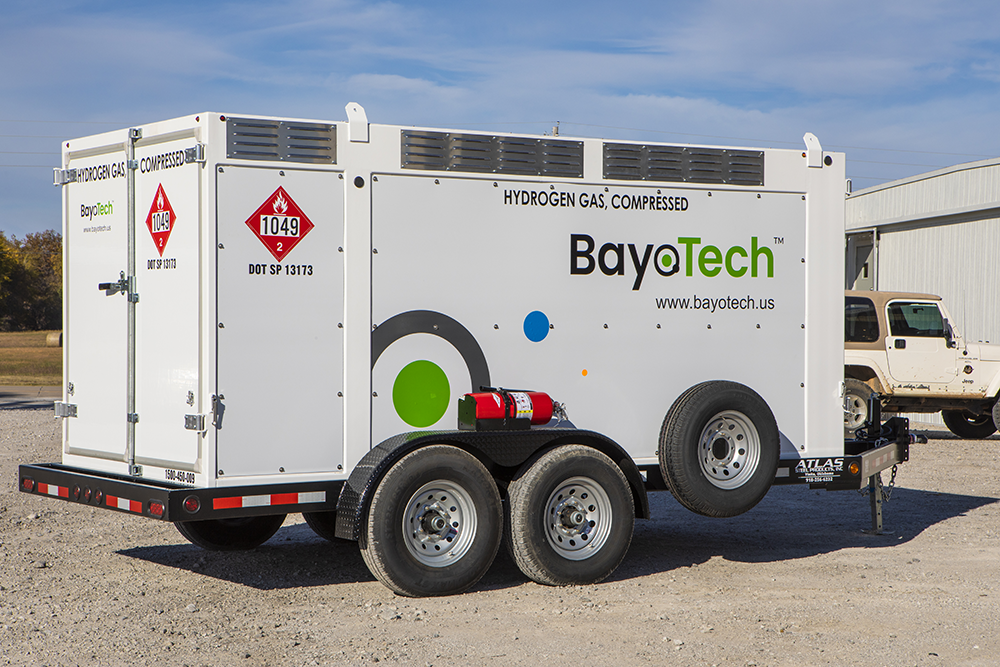 The flexible way to transport compressed gas in a small footprint. Lightweight trailers are easily towed by a standard pickup truck.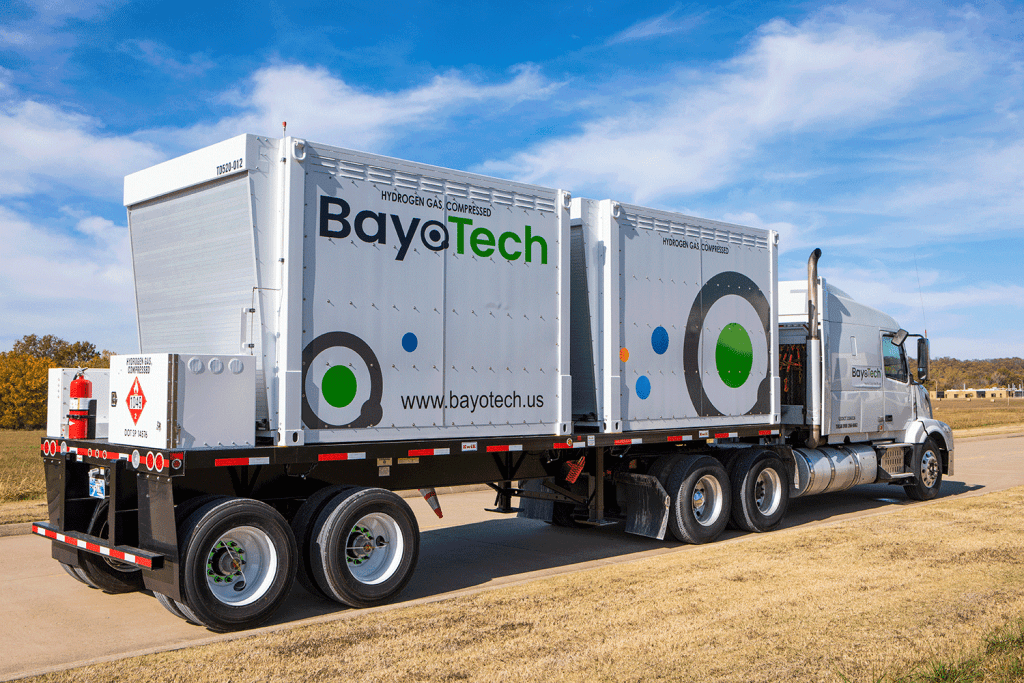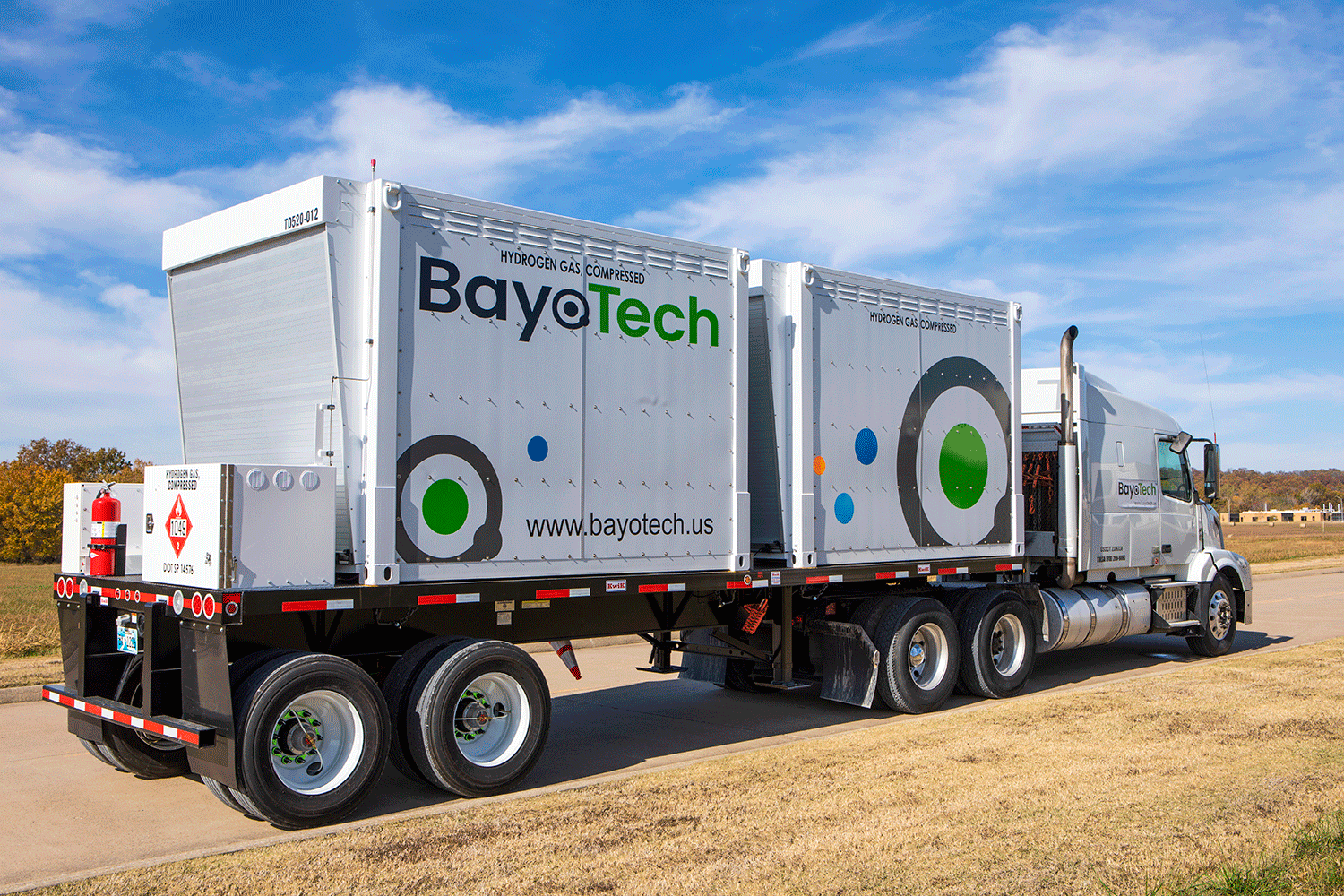 Bulk Hydrogen
Transport Trailers
High-pressure, high-capacity gas transport trailers move more hydrogen in a smaller & lighter package, maximizing driver productivity.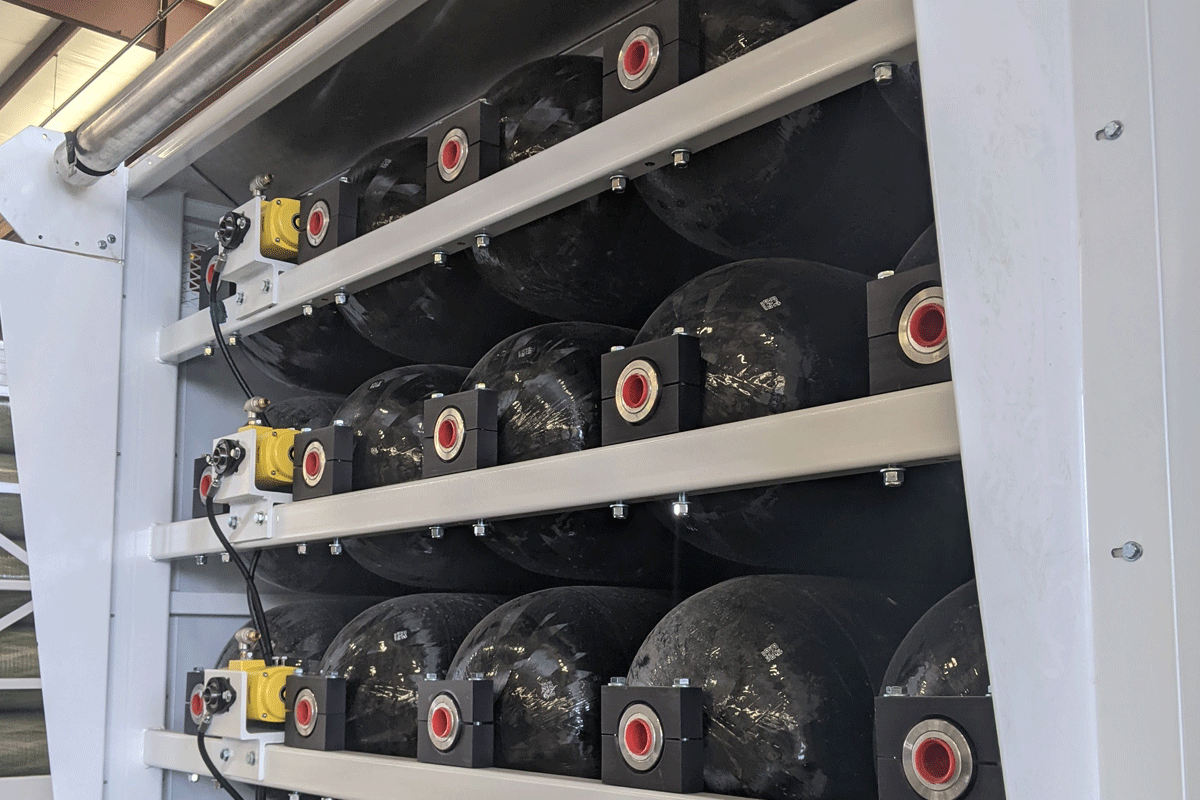 High-pressure fuel storage modules maximize hydrogen availability in the industry's smallest footprint. Scalable solutions to grow with demand.