Helping Customers Achieve Their Sustainability Objectives
Together, the world has recognized the need to take urgent action to greatly reduce greenhouse gas emissions and improve air quality. Transitioning to a clean, low-carbon energy system has become a priority for communities, governments, and businesses globally.
Hydrogen's unique properties make it a powerful enabler for the energy transition, especially for sectors that are the most difficult to decarbonize, often referred to as the "toughest third" of emissions. These include trucking, shipping, and the production of steel, fertilizer, and cement. 
Just by making the switch from diesel internal combustion engines to hydrogen fuel cell engines, vehicle operators reduce emissions by 40%. And depending on the hydrogen production pathway, there are ways to produce zero or even negative carbon emissions.
Implementing a variety of different hydrogen production pathways provides a massive opportunity to accelerate hydrogen adoption around the world in the near and mid-term while ultimately transitioning to an increasing percentage of renewable or zero emission feedstocks over the long term.
BayoTech is meeting the growing demand for accessible, scalable, and sustainable hydrogen solutions. Our mission is to accelerate the hydrogen revolution by making low-carbon and carbon-negative hydrogen widely accessible. This vision is driving our priorities.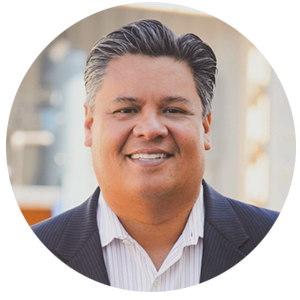 "We need accessible solutions to propel the hydrogen economy forward and move rapidly towards decarbonization. BayoTech's distributed hydrogen model reflects our commitment to make the energy transition cost effective through low carbon and carbon negative hydrogen solutions at the local level. Sustainability is an integral part of our identity and is deeply rooted in our products, core values and people."
Mauricio 'Mo' Vargas, CEO, BayoTech
Carbon Intensity of Hydrogen
Hydrogen is a chemical energy carrier that can be made from a variety of feedstocks, including water and electricity, fossil fuels including natural gas, biomass, and as a by-product from industrial processes. Hydrogen has the advantage of being carbon free at the point of use, however, production of hydrogen can lead to greenhouse gas emissions. The production pathway defines the carbon intensity. To drive the adoption of hydrogen and capitalize on the GHG reductions it can offer, it's important to focus on cost effective, low carbon intensity pathways. 
Learn what makes BayoTech's hydrogen one of the lowest carbon options available.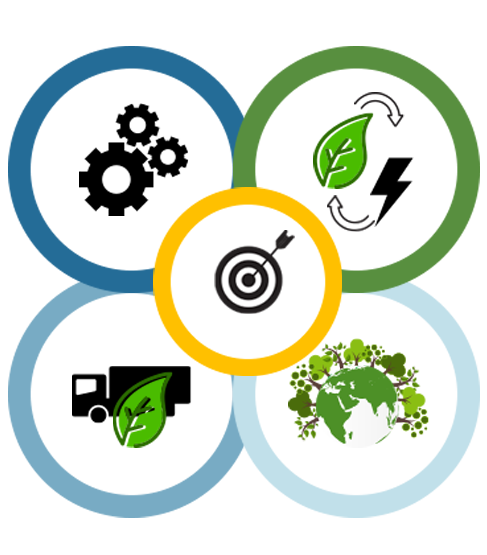 Our Environmental Commitments
The Sustainable Development Goals set by the United Nations are a universally accepted blueprint to achieve a better and more sustainable future for all. Presented in 2015, the 17 goals were developed to address the most prominent sustainability concerns we are facing as a society at large. To guide our own sustainability initiatives, BayoTech has decided to focus our efforts on three goals where we can have the greatest impact. Our selected goals are:
Affordable and clean energy
To ensure access to affordable, reliable, sustainable and modern energy for all.
BayoTech's distributed hydrogen model reflects a broader commitment to make the energy transition cost effective through low carbon and carbon negative hydrogen solutions at the local level. By helping more communities access cleaner, affordable hydrogen, we're accelerating the hydrogen revolution and advancing decarbonization.

Responsible consumption and production
To ensure sustainable consumption and production patterns.
BayoTech is committed to the efficient use of energy, responsible feedstock and water use, and low carbon intensity in our hydrogen production and distribution methods. Our unique reformers achieve high energy efficiency and produce hydrogen near the point of consumption to minimize carbon intensive transportation and liquefaction.
Taking urgent action to tackle climate change and its impacts.
Through our distributed hydrogen model, we are building a sustainable global hydrogen supply chain. Our customers are accelerating the decarbonization of their energy and transportation systems through BayoTech's supply of hydrogen molecules, sale and lease of equipment, and zero-emission power solutions.
A Molecule to Fit Any Equation
From low-carbon to no-carbon and even carbon negative, we can customize our production method to support varying carbon emission outputs.

Low carbon hydrogen produced by BayoTech's SMR system from pipeline natural gas.
Produced at cost parity with diesel, with a 42% reduction in emissions when consumed at point of production.

Low carbon hydrogen produced by fueling BayoTech's SMR system with a blend of renewable natural gas (RNG).
RNG is sourced from dairy, food waste & landfills.

Carbon neutral or carbon negative hydrogen produced by fueling BayoTech's SMR system with a RNG blend > 30%.

Low carbon hydrogen produced by teaming BayoTech SMR with carbon capture utilization and storage equipment (CCUS).