Solutions For Natural Gas Utilities
Maintain service during planned and unplanned pipeline shutdowns
with BayoTech's high-capacity transport trailers for compressed gases.
BayoTech is committed to being your trusted hydrogen solution provider.
Contact us today to join the hydrogen revolution.
Gas Transport Module – CNG
Hydrogen Blending For Natural Gas Utilities
Maintaining Sustainable, Reliable Natural Gas Service
Residential, commercial, and industrial users depend on natural gas utilities to maintain reliable service. Interruptions to supply are disruptive, whether for planned or unplanned events. The most severe disruptions can reduce or eliminate the flow of natural gas through a section of pipeline for months at a time.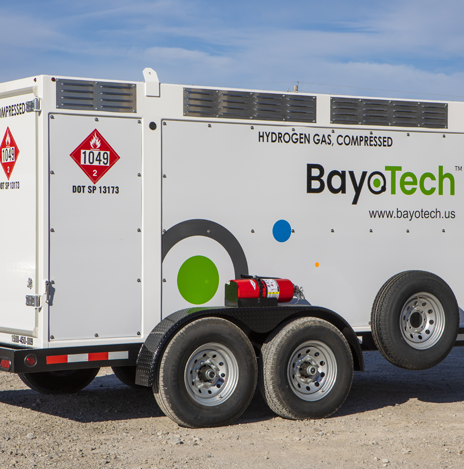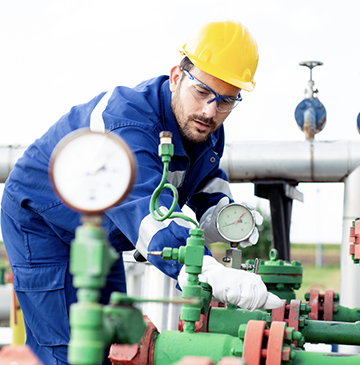 Major natural gas utilities throughout the United States rely on BayoTech's gas transport modules to maintain the supply of compressed natural gas. Working as a 'virtual pipeline' BayoTech's transport trailers deliver compressed natural gas to bridge gaps in the physical pipeline, such as in isolated regions or areas where pipelines have not been built. BayoTech's trailer-mounted gas transport modules offer natural gas utilities a safe and compact means of transporting fuel.
BayoTech's gas transport modules are designed to be operated autonomously. A proprietary, solar powered, heating system maintains the temperature of the regulators at 180°F, ensuring reliable equipment operation. A telemetry system monitors fuel supply and pressure to indicate when additional gas is required.
BayoTech compresses and dispenses natural gas into lightweight, high-capacity trailers for transportation, delivery, and storage – providing a flexible, transportable natural gas supply.
Best in class safety features include integrated heated regulator systems, emergency shutdown systems, thermally-activated pressure relief devices, and welded manifold connections to mitigate potential manifold leaks.
BayoTech's tranducer-based telemetry system monitors pressure, temperature, and flow levels remotely. Track your supply levels and dispatch a full trailer before it's needed.
Join the Hydrogen Revolution
Increasingly, natural gas utilities are looking to hydrogen to support environmental initiatives. Hydrogen blending is when small amounts of renewable hydrogen are injected into the natural gas supply to lower its carbon footprint.
BayoTech is a leader in hydrogen solutions and able to support this initiative every step of the way. Solutions range from low volume hydrogen gas delivery to full scale, on-site hydrogen production from natural gas.
Solutions to support a low carbon future.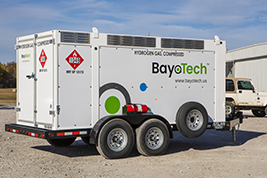 BayoTech's high-pressure transport and storage modules are a virtual pipeline for the movement of compressed gases.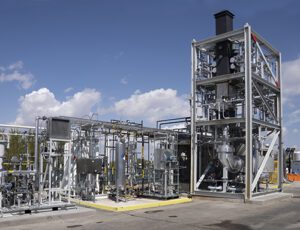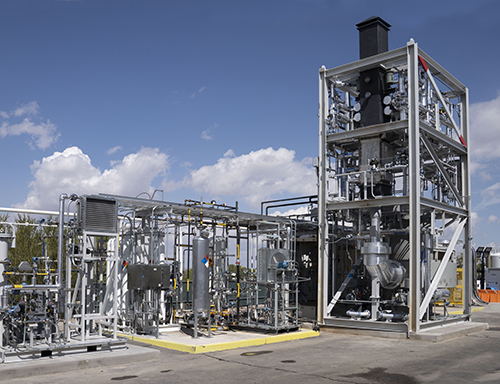 Hydrogen Production Units
Convert natural gas to hydrogen with BayoTech's scalable hydrogen production units.