Hydrogen Compressor Dispenser Skid
BayoTech's Compressor Dispenser Skid is an economical, easy to deploy solution for fueling small fuel cell vehicle fleets.
Motive fuel cell applications including:
The Compressor Dispenser Skid (CDS) is a quick-to-deploy refueling solution for growing hydrogen fuel cell vehicle fleets. The CDS combines a compact hydrogen compressor and a 350bar dispenser integrated onto a skid-mounted platform. It can serve as a temporary fueling solution for pilot programs or be utilized as a small-scale, permanent installation for fueling fuel cell-powered vehicles.
Complete Fueling Infrastructure Solution
Combine the CDS with BayoTech's hydrogen transport and storage equipment for a complete fueling infrastructure solution. High-pressure hydrogen transport trailers deliver fuel directly to your location. The trailer is parked on-site until depleted when it is swapped with a full trailer. For larger hydrogen needs, BayoTech's compact fuel storage modules can be located at your site and replenished as required by transport trailer.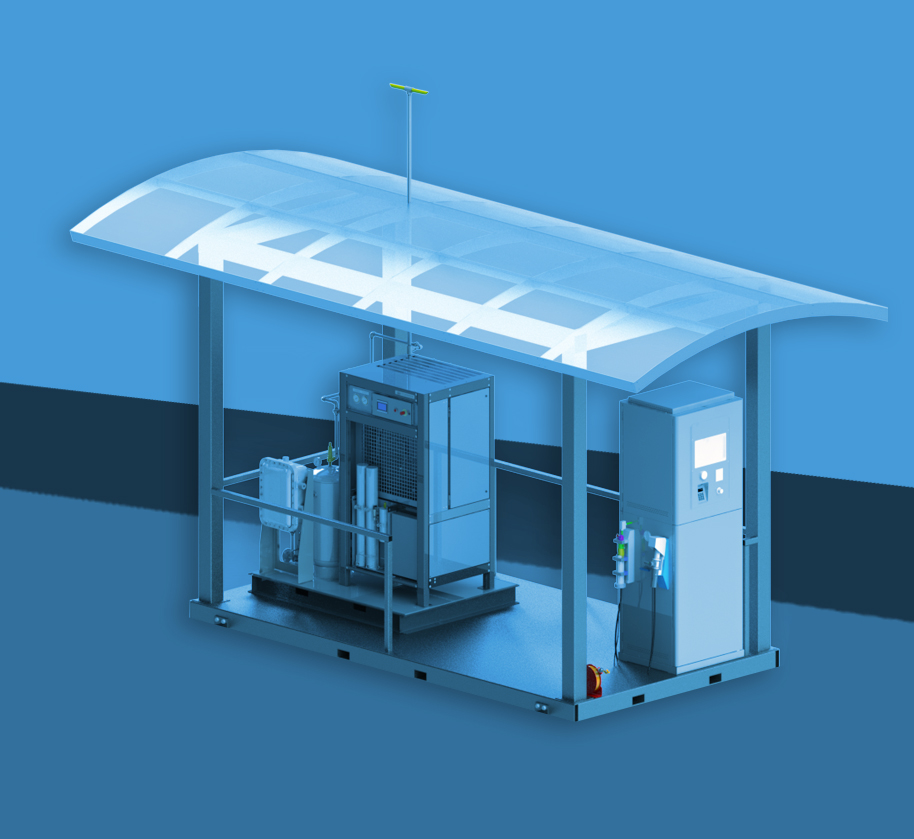 At just 15' long and 8' wide, the CDS takes up minimal space at your fleet depot.
The skid-mounted CDS can be easily shipped and installed at a customer site with minimal site improvements. Permitting for a CDS installation is straightforward.
Fuel cell vehicles refuel within minutes. With one dispenser, the CDS can fuel a demonstration fleet quickly. As your fleet grows, add an additional skid to meet fleet demand.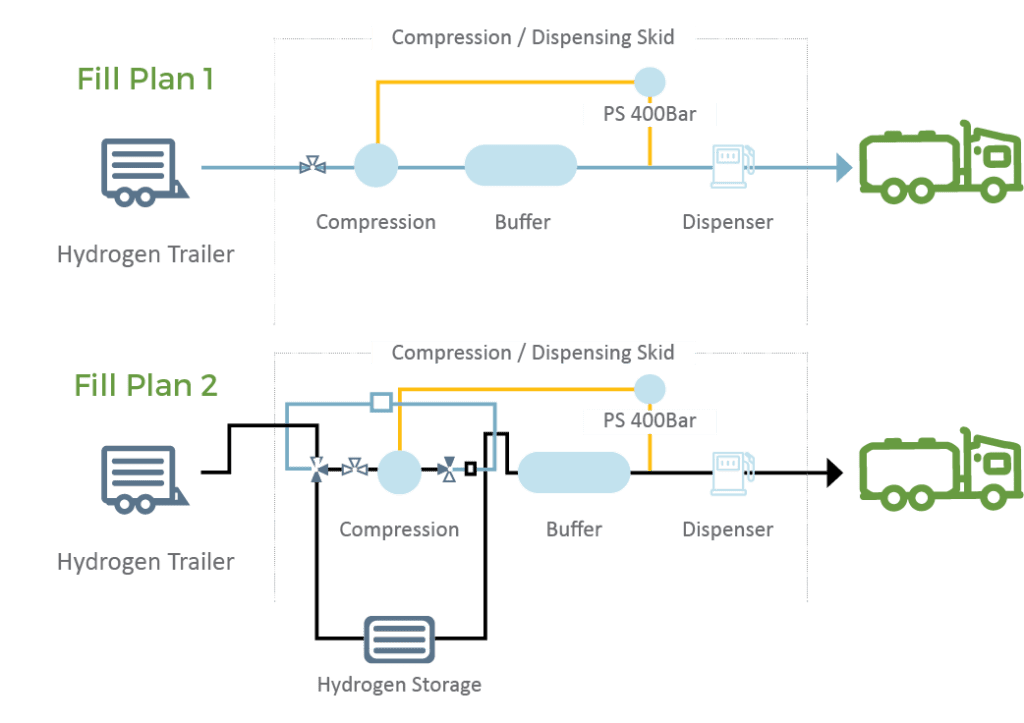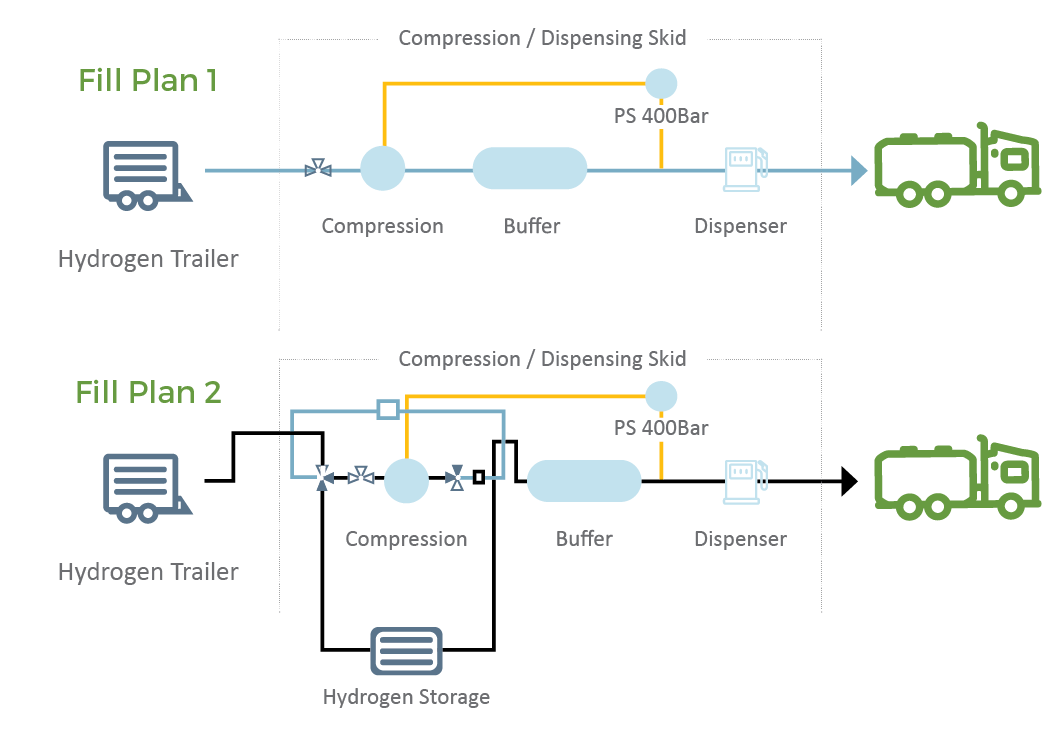 Hydrogen Compressor Dispenser Skid
| | |
| --- | --- |
| Compressor | |
| Type | Oil-less piston |
| Stages | 3 |
| Motor Size | 25 hp |
| Power | 480V 3 phase |
| Certifications | NEMA Class 1, Div 2 |
| Flow Rate | 140 kgs/day |
| Outlet Pressure | 6525 psig / 450 bar |
| Dispensor | |
| Rated working pressure | 350bar |
| Max working pressure | 438bar |
| Mass flow meter | Rheonik |
| Filling nozzle | WEH TK16-35 with breadaway |
| Display | LED with POS options |
| Fill protocol | SEA J2601 |
| Skid | |
| Construction | Steel, welded, anodized, painted |
| Safety | Remote emergency shutdown |
| Dimensions | 15' long x 8' wide x 11'high |