ABQ Journal: NM firm's hydrogen units set for worldwide launch
Copyright © 2021 Albuquerque Journal
An Albuquerque startup expects to deploy its first commercial fleet of compact, mobile hydrogen generators to customers worldwide this year, backed by $157 million in new equity from private investors.
BayoTech Inc.'s imminent march to market prompted a visit last week by Sen. Martin Heinrich, D-N.M., who toured the company's 15,000-square-foot research and development facility in north Albuquerque.
Unlike competitors who are still developing new technology, BayoTech has mobile units that are fully functional and capable of producing hydrogen far cheaper than today's massive, centralized plants, giving the company and the state a huge competitive edge in emerging clean-fuel markets, Heinrich told the Journal after his tour.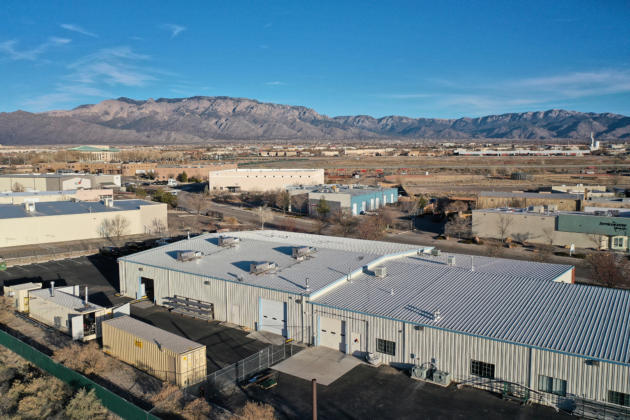 "BayoTech is ready to charge out the gate," Heinrich said. "… Its technology offers a real opportunity for New Mexico to get a foothold as a center of excellence in the emerging hydrogen economy."
The company, which launched in 2015 with technology originally developed by Sandia National Laboratories, has attracted global attention from investors and industry partners, culminating in a new $157 million commitment in January led by growth equity firm Newlight Partners LP. Privately owned investment firm Fortistar also participated, as did two existing BayoTech investors, Santa Fe-based Cottonwood Technology Fund and Sun Mountain Capital.
BayoTech previously raised $16 million in venture capital. But the latest investment – one of the largest such private equity commitments for a local startup in recent years – will help thrust BayoTech full force into global markets, said company president and CEO Mo Vargas.
"We'll start commissioning our hydrogen units around the world this year," Vargas said. "We'll fill out customer orders for at least 10 units. We now have the capital to do it, so that's not an issue anymore."
BayoTech signed 15 commercial agreements with customers last year, Vargas said. And it's got $1 billion more in project proposals in the pipeline across the globe.
That includes customers who want to lease or buy BayoTech's mobile units, or receive hydrogen deliveries from units that BayoTech will directly operate in local markets. The company is now working to establish two such production centers in California.
BayoTech says its generators can produce hydrogen at $2 per kilogram, compared with $12 or more at today's large, centralized production facilities. And its mobile units can operate on site for customers, or in strategic hubs for vehicle fueling or delivery services, reducing or eliminating transportation and storage costs.
Apart from capital backing, investment newcomer Trustar can also offer critical assistance in building fueling stations.
"They've built 400 compressed natural gas stations for customers across the U.S.," Vargas said. "That will help us tremendously to build out our hydrogen plants around the world."
Heinrich said BayoTech is "ready for prime time."
"They have the technology and access to capital," Heinrich said. "They're off to a great start with enormous potential."